ENCORE ENTERTAINMENTScrewball Comedy
September 16, 17, 23, 24 @ 7:30pm
September 18 @ 2:00pm
Location: Lincoln Center Magnolia Theatre
417 W Magnolia, Fort Collins, CO 80521
Tickets: $14-18
Ticket website: www.LCtix.com
Ticket box office: 970-221-6730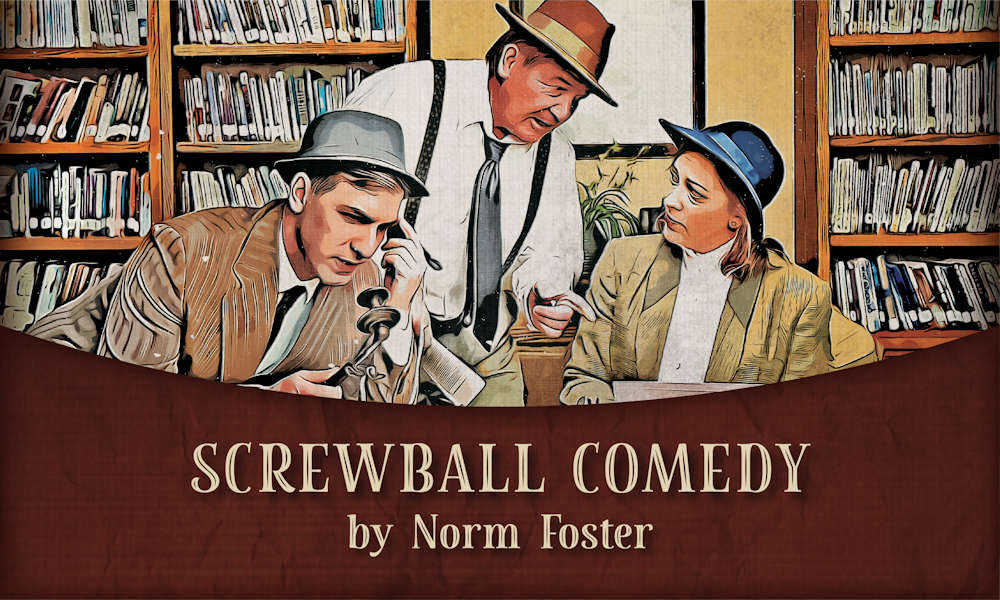 ---
Screwball Comedy
After a two year hiatus, Encore!Encore! is determined to bring audiences more laughs than ever before, and Screwball Comedy is just the play to do it! Perfectly capturing the quick wit and humor of classic movies from the 30's and 40's (think Cary Grant, Katherine Hepburn, and the Marx Brothers), Screwball Comedy is hilarity the whole family will love.
Mary Hayes thinks she has what it takes to be a star newspaper reporter: moxie, drive, confidence to stand toe-to-toe with any man in the business…and a mind like a sieve. Jeff Kincaid used to have what it takes to be a star reporter, but lately has been coasting on his past success and charm with the ladies. The Chronicle only needs one star reporter, which pits Mary and Jeff in a winner-take-all battle to write the best story.  However, what looks like a fluff piece about a society wedding hides a devious scheme.
The Chronicle's wealthy owner smells something fishy when her son gets engaged to a beautiful and intelligent woman. Why is that suspicious? Because her dimwitted son couldn't find his way out of a wet paper bag. With Jeff and Mary competing to uncover the truth, insults are slung, egos are bruised, and the question hangs in the air: should either of these two actually be reporters?
Set aside your troubles and join Encore!Encore! for laughter, lies, love (of course), and pure entertainment!