ENCORE ENTERTAINMENT
Suite Surrender
-by Michael McKeever
Friday & Saturday Sept 15th & 16th @ 7:30pm
Friday & Saturday Sept 22nd & 23rd @ 7:30pm
Sunday Sept 24th @ 2:00pm
Location: Lincoln Center Magnolia Theatre
417 W Magnolia, Fort Collins, CO 80521
Tickets: $19-21
Ticket website: www.LCtix.com
Ticket box office: 970-221-6730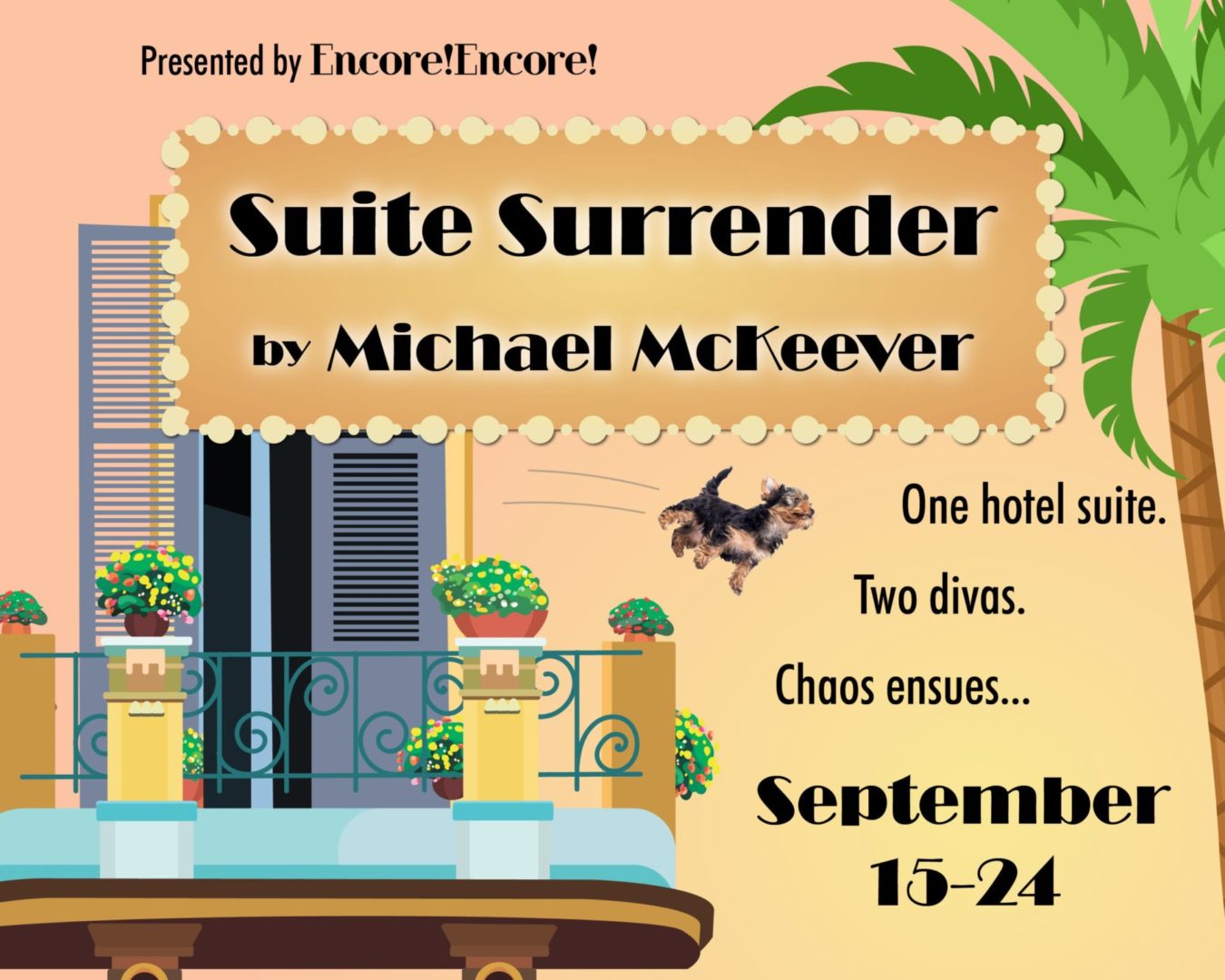 ---
Suite Surrender
-by Michael McKeever
It's 1942, and two of Hollywood's biggest divas have descended upon the
luxurious Palm Beach Royale Hotel — assistants, luggage, and legendary feud
with one another in tow. Everything seems to be in order for their wartime fundraising
performance…that is, until they are somehow assigned to the same suite.
Mistaken identities, overblown egos, double entendres, and a lap dog
named Mr. Boodles round out this hilarious riot of a love note to
the classic comedies of the 30s and 40s.