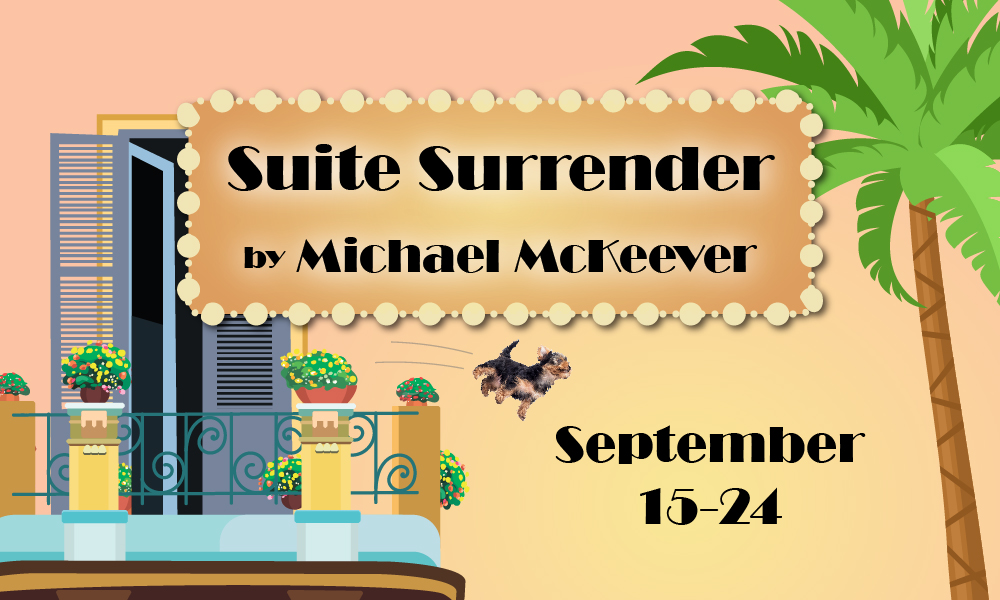 It's that time again! Dust off the props and and let the actors out of their cages: Encore!Encore! is starting rehearsals for our 32nd year!
More exciting than that, we've picked a show that's especially thrilling because…it's a musical!…
…ish.
Okay, there are only two songs. But that's still enough to give our stage manager at least six panic attacks so far!
Of course, our stage manager wasn't super stable to begin with.
I should know. I am the stage manager.
Why A Musical? (Why, God? Why?)
Encore!Encore! has long wanted to present the great musical(ish) comedy Suite Surrender. A musical is a HUGE undertaking, requiring more rehearsals, more talent, and more work all the way around. This year, it seemed like the right time to finally bring this particularly grand show to Fort Collins.
Most importantly, a musical requires actors who can not only act, but SING!
Sing WHILE ACTING!
That's a big deal! It's harder than patting your head and rubbing your stomach.
Where would we possibly be able to find people with that much talent?
Northern Colorado, as it turns out.
In case you didn't know it, we live in an incredibly talented part of the country. Our whole team was blown away during the audition process. Forget flying to New York! Encore!Encore! is bringing a fabulous musical(ish) to the Lincoln Center. We've got the talent, not to mention way better parking than Broadway!
As the stage manager, I'll be here to bring you all the exciting updates (and panic attacks) of this magically musical journey!
Tickets Available Soon!
Suite Surrender is a hilarious show full of outrageous characters, unexpected twists, humor, and heart! We rate it PG for some mild innuendo. Showtimes are Sept 15th, 16th, 22nd, and 23rd at 7:30pm, and September 24th at 2:00pm.
Get your tickets before they're gone to this fun and outrageous musical!
(Ish!)